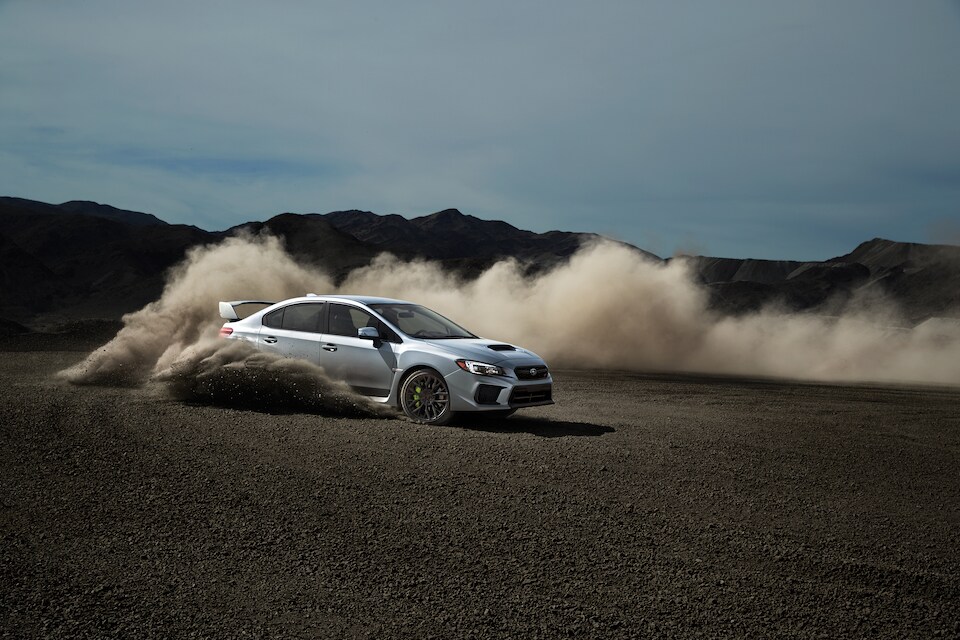 ​
The thing about car model names that involve acronyms is that they often sound cool, but you end up twisting your brain trying to figure out what the letters mean. Luckily, you have Ladin Subaru to help demystify some of the enigmatic names in the Subaru lineup, starting with the Subaru WRX and Subaru WRX STi.
So, what does WRX mean? Altogether, the model is known as the "Subaru World Rally eXperimental". Don't feel bad if the X threw you. The name traces the Subaru WRX's decades-long bloodline to rally racing, a motorsport that typically sends vehicles tearing across unpaved roads in a race against the clock.
The Subaru WRX is built for speed, yet it's competitively-priced and surprisingly well-equipped to serve your daily driving needs. Its powerful performance is balanced out by excellent fuel efficiency and modern technology and features including Subaru EyeSight Driver Assist Technology and all-wheel drive.
The Subaru WRX STi is a trim level that transforms the rally-ready WRX into an even more formidable force on the track that has helped the Subaru Rally Team USA to rally championships 11 times in the United States. STi stands for "Subaru Tecnica International", Subaru Corporation's motorsports division. With high-performance parts, a more powerful turbocharged engine, and a huge spoiler for stability, the WRX STi adds a liberal dose of exhilaration to every drive.
Now that you know what the acronyms stand for, we invite you to put the Subaru WRX and WRX STi to the test! Visit our Subaru dealership in Thousand Oaks today for a test drive today!